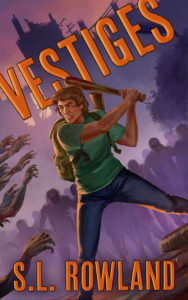 "Unknown system error. Rebooting in 3…2…1…"
A normal day becomes a hellish nightmare when Theo is mysteriously transported to an apocalyptic parallel world where death waits around every corner. It feels like a game; the people and places are familiar, but somehow… twisted. With no idea of how he got there, or more importantly how to get back, finding answers seems impossible. That is until three notifications flash before his eyes.
Objective: Go to town.
Objective: Locate your family.
Objective: Do not die.
---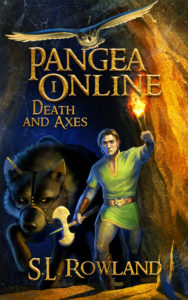 Everything has a price. Pangea Online is no different.
Esil has spent the past year toiling in the mines of Pangea while the more wealthy traverse its myriad of gameworlds. His luck changes forever when he stumbles upon a legendary Developer's Chest, containing an invaluable Worldpass, which grants him unlimited travel to all gameworlds.
Now, Esil isn't just stuck watching as others explore Pangea. He can finally level up.
But his in-game actions have real world consequences and failure online threatens everything he holds dear.
---
Everything has a price. Pangea Online is no different.
After winning the Developer's Tournament, Esil has a new life filled with opportunity. He's the first person to test out their most innovative technology, full-immersion gameplay, in a brand new, unexplored gameworld. Magic and mayhem collide in ways he never thought possible and soon, he finds himself caught in a quest that may alter the course of the game for years to come.
As Esil experiences the grandeur of full-immersion and the line blurs between reality and the gameworld, the NPCs he meets feel more like friends than data. Tasked with defending a small town from dark forces, he must learn to protect its citizens from impending doom or risk losing them forever.